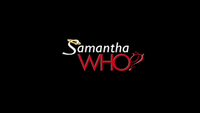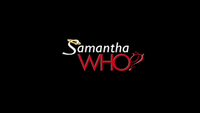 Welcome to
Samantha Who
Recent changes / Getting Started
12 articles since September 2008
The Samantha Who Wiki is a collaborative encyclopedia for everything that has go to do with ABC's superb brand new series Samantha Who? All are welcome to create or edit any article and if you don't fancy doing please have a look around and enjoy the wiki.

Contents
| | | | | | |
| --- | --- | --- | --- | --- | --- |
| Episodes | Characters | Features | Crew | Media | Featured/Referenced |

Latest Episode
So I Think I Can Dance

Samantha teams up with her mother for a dance competition in order to beat Regina's nemesis, Paula Drake. The only problem is that "old" Sam could dance, whereas "new" Sam is gliding on two left feet. Meanwhile, Samantha wants to start enjoying her new, independent life alone in her apartment, but Todd is having trouble finding an apartment of his own.

Did You Know
…that Retrograde amnesia is a form of amnesia where someone will be unable to recall events that occurred before the onset of amnesia.?
…that Mary-Kate Olsen will make a one-episode appearance in Season 2.?
…that The show was originally named Sam I Am until ABC renamed it Samantha Be Good due to conflicts with the estate of Dr. Seuss.?
…that Samantha Newly is a vice-president at a Chicago realty firm.?
More Did you knows...
Recent News
Recent News on Samantha Who?

Season Two Promo Video

External Links
Helping out
To write a new article, just enter the article title in the box below.